Three world-class players to join Tuchel at Chelsea in January
Chelsea are planning to add some more additions to the current team in the winter transfer window. Thomas Tuchel's Chelsea team has been affected by injuries, and this has reduced their ability to challenge teams like Manchester City and Liverpool in the top flight.
Also, some members of the first team will be leaving for the AFCON competition in January, and Chelsea have to prepare for their departure as they continue to fight for the English Premier League and some other titles.
Meanwhile, Chelsea are currently sitting in third position in the English Premier League table. The Blues have only lost twice this season to Premier League clubs: Manchester City and West Ham United.
Below is a list of three great players Chelsea could sign in the winter transfer window.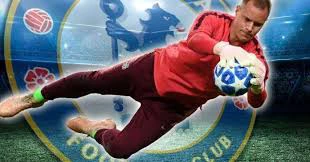 – Marc Andre-Ter Stegen
According to reports, Chelsea are looking to sign Barcelona star Marc ter Stegen in January. The German shot-stopper could provide cover for Chelsea at the number one position while Edouard Mendy leaves on international duty to play for Senegal in the African Cup of Nations.
With Kepa Arrizabalaga likely to leave as well in the winter transfer window to seek more playing time with Maurizio Sarri's Lazio pushing for the Spanish goalkeeper's signature, Marc ter Stegen would be a good signing for Chelsea.
Barcelona are in financial downtime and they could be tempted to sell the German keeper as they keep tabs on Andre Onana.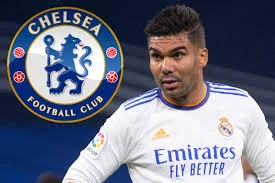 – Casemiro
Chelsea are reportedly interested in signing Real Madrid's defensive midfielder Casemiro in the winter transfer window. The Brazilian star is one of the best in the position to replace the injury-prone N'Golo Kante.
Casemiro could cost Chelsea a fortune, as the player is currently valued at €70 million and has a contract with Real Madrid until 2025. It will cost around $100 million to bring him to the Stamford Bridge Stadium.
Lorenzo Insigne
Napoli's attacker, Lorenzo Insigne, has reportedly been linked with a move to the English Premier League. The Italian star has shown his admiration for the league and could sign for Chelsea in the winter transfer window.
Lorenzo Insigne is a versatile player and can play in multiple positions on the team. His signing will be a great one for Chelsea as they continue to fight for the English Premier League title.