Chelsea in advance talk with EPL club for the transfer of sensational forward
It is almost certain that Chelsea football club will set their sights on winning some more titles under the guidance of Thomas Tuchel before the end of the 2021/2022 season.
The West London club made several additions to their team during the summer as they prepare to contend for the Premier League crown with the likes of Manchester City and Liverpool this season.
Chelsea, on the other hand, are now in third place in the Premier League table, ahead of their next encounter against Brighton on Wednesday night, and things are looking up for the Blues.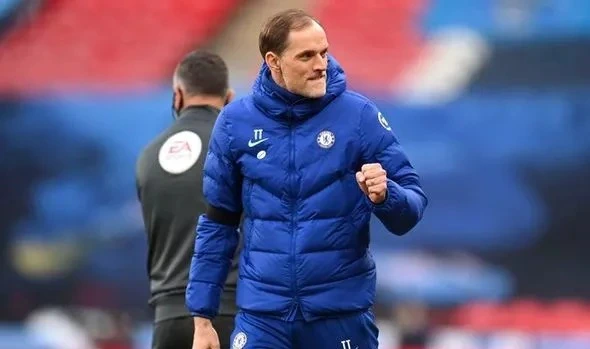 Chelsea, on the other hand, have their sights set on the transfer market, and they may be willing to unload teenage center-forward Armando Broja to Southampton on a permanent basis in the near future.
The 20-year-old Albanian international has been a key member of the Chelsea young team squad since joining the club's academy in 2018. He has played a key role in the club's youth teams over the previous two seasons.
The young striker spent the 2020/2021 season on loan with Vitesse, where he made 34 appearances across all competitions, scoring 11 goals and assisting on three other goals in the process.
Armando Broja returned to Chelsea in the summer and was immediately loaned out to Southampton, where he has made an immediate impact, scoring seven goals and assisting on one in the 20 games he has played so far in the Premier League this season.
He is believed to have impressed the Chelsea board with his impressive exploits in front of goal, and according to rumours in The Sun, they are making a move to sign him on a permanent basis from Chelsea.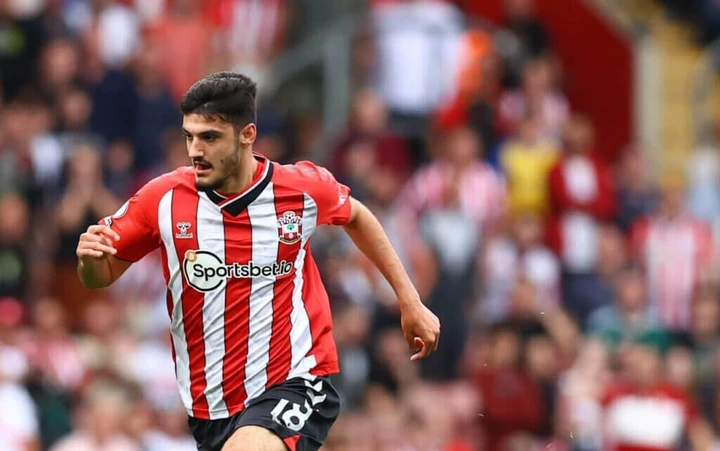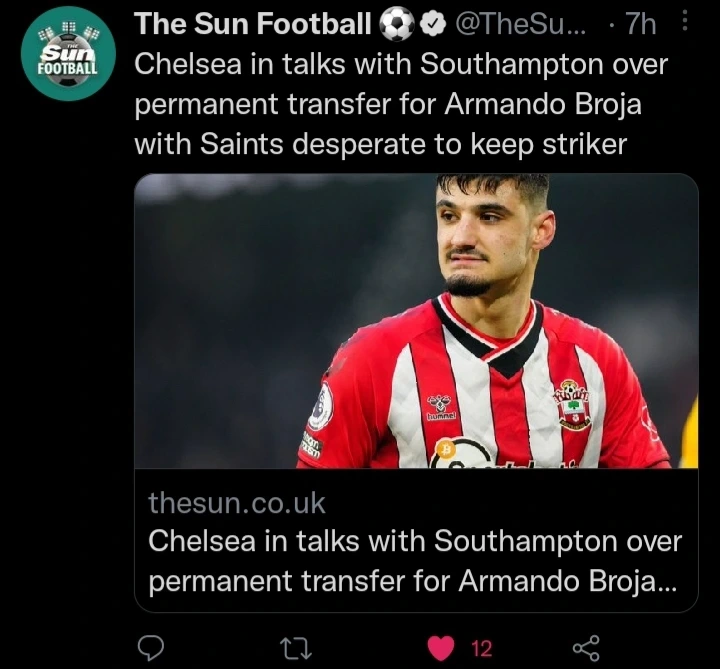 In addition, the media has reported that Chelsea is eager to cash in on Armando Broja and has begun discussions with Southampton about a permanent transfer for the teenage striker.
Armando Broja's Southampton manager, Ralph Hasenhuttl, is thought to be desperate to keep him for a longer period of time and is currently attempting to convert his loan agreement into a permanent agreement.
It remains to be seen, however, whether Southampton will be able to pay the necessary transfer cost in order to clinch the permanent acquisition of Chelsea's youthful Armando Broja from the Premier League.