BREAKING: New Ronaldo in shock move to EPL club
Young and sensational striker known as the new Ronaldo has been linked with a shocking move to the English Premier League side.
Manchester United have been linked to a number of transfers with the club aiming to bring in at least two new players. The red devils interim manager Ralf Rangnick hinted another transfer which the club is nearly completing. Man United scouting team has tabled a number of key targets and the premier league giants have less than 1 week to complete.
According to reports from Portugal Manchester United have found a new Christiano Ronaldo. The club is in advanced negotiations to sign Colombian attacker Luiz Diaz who has skills similar to those of Ronaldo.The winger – dubbed the 'Colombian Cristiano Ronaldo – has caught plenty of attention in recent months in Portugal. The 24-year-old has been a constant threat for his side, showing directness, precision and a keen eye for goal.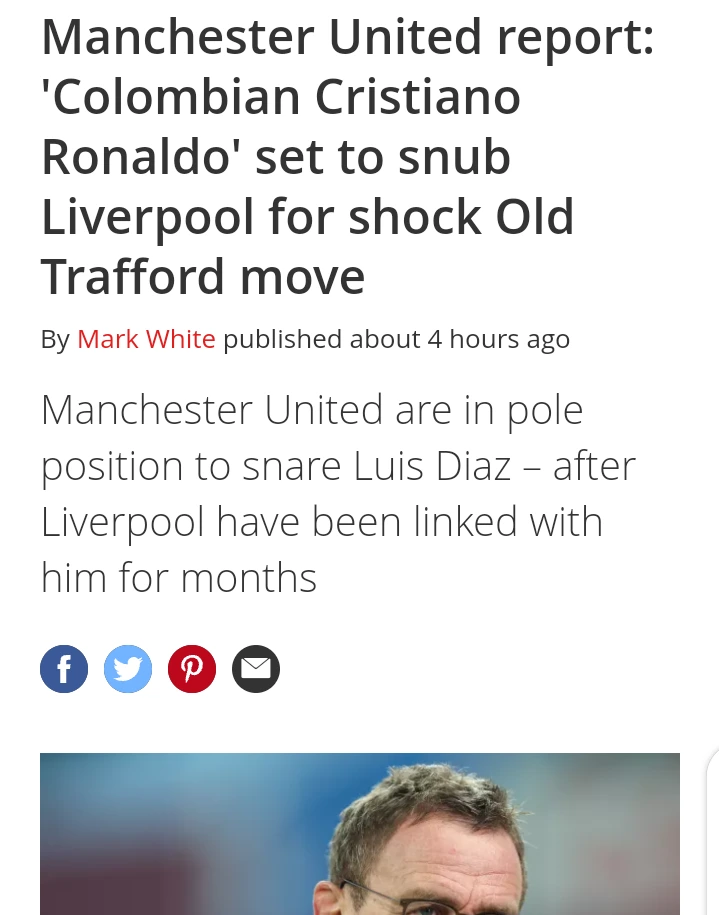 Manchester United may have many options upfront including :- Ronaldo himself, Cavani, Antony Martial, Rashford, Greenwood and Jadon Sancho but will have to bring this set of skills and talent to Old Trafford. Martial is expected to be heading to Seville in this January transfer window while Ronaldo and Cavani might leave in the summer.
Diaz has 16 goals and 3 assists, the quality and finishing is impressive which has brought a lot of interest and competitions from Europe's giant clubs. The Colombian attacker want Manchester United to complete his transfer after he snubbed Liverpool. He is a Man United fans and want to achieve his dreams and ambitions at Old Trafford.