How Chelsea could lineup with the signing of Dembele, Kounde and De Jong
Chelsea are reportedly working on the potential arrivals of Ousmane Dembele, Frankie De Jong, and Jules Kounde before the end of the current winter transfer window. Thomas Tuchel believes that the team will need some reinforcements if they are to achieve their set goals for the season.
Below is a way Chelsea could lineup under the management of Thomas Tuchel with the signing of Ousmane Dembele from Barcelona, Jules Kounde from Sevilla, and Frankie De Jong from Barcelona in the current transfer window.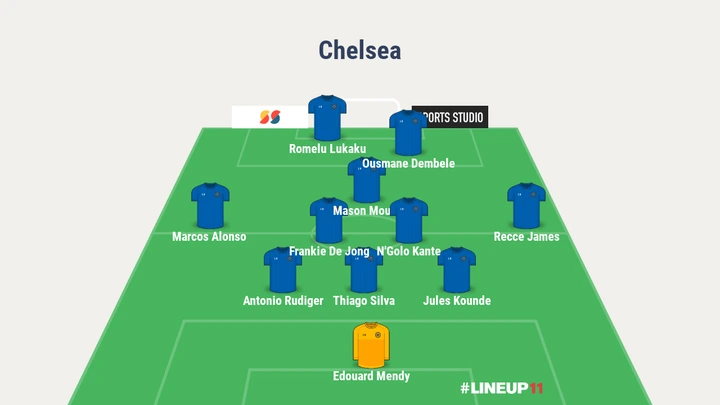 Photo credit: imjohn
GK – Eduourd Mendy
DC – Antonio Rudiger
DC – Thiago Silva
DC – Jules Kounde
DMR – Recce James
DML – Marcos Alonso
DMC – N'Golo Kante
MC – Frankie De Jong
AMC – Mason Mount
SS – Ousmane Dembele
CF – Romelu Lukaku
Photo credit: Facebook