"He's so lazy", Chelsea fans blast their star player after a poor performance against Crystal Palace
At the end Chelsea got a late winner after they struggled to impress since the beginning of the English Premier League clash against Crystal Palace on Saturday.
Chelsea travelled to Selhurst Park to take on Crystal Palace in a block buster Premier League clash. Chelsea Boss Thomas Tuchel startetd Hakim Ziyech, Kai Havertz and Romelu Lukaku in the attack hoping they could score first half goals. Crystal Palace dominated ball possesion and counter attacks but Chelsea were saved by their defence lead by Antonio Rudiger and Edouard Mendy to force a goalless first half draw at Selhurst Park.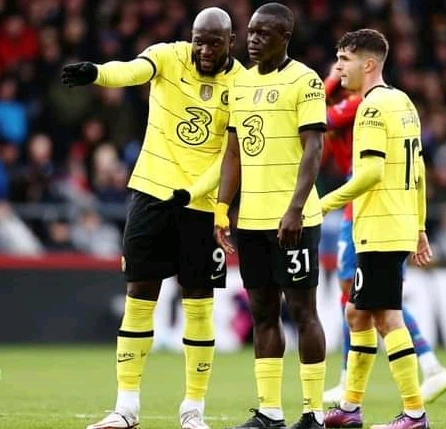 The Blues fans were disgusted and unimpressed by Romelu Lukaku poor performance in the first half were he made only two touches in the final third. Lukaku was lazy, sluggish and weak in the attack as he wasted many chances and missed alot of opportunities to put the blues a goal ahead. Chelsea fans urged Thomas Tuchel to take off Romelu Lukaku who had lost their trust in the attack due to his laziness and told the management never to start him in the Premier League again.