What Aubameyang told Dembele about leaving Barcelona for Chelsea
Barcelona's winter deadline day was hectic, as they were chasing a lot of signatures while also working on a few of exit operations. Pierre-Emerick Aubameyang's move to the Catalan capital was finalized as the clock ticked down, and Ousmane Dembele also decided to stay.
It was unsurprising that the two events happened to occur on the same day. At Borussia Dortmund, Aubameyang and Dembele had a fantastic partnership, with the latter assisting the former 10 times in the 2016/17 season.
In an interview with Mundo Deportivo, the Gabonese attacker said something about reuniting with a friend. He said that the two interacted before his move was completed on deadline day.
"The truth is that Dembele sent me a message asking whether I was going to sign for Barcelona, but I didn't want to disturb him because he was in the same boat as me, but we kept chatting for a while."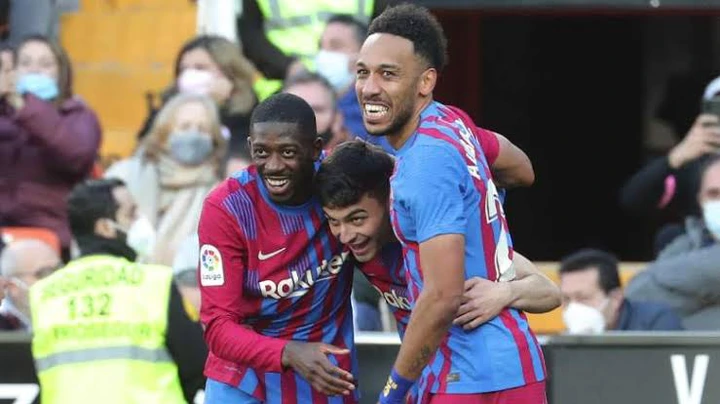 The arrival of Aubameyang, who disclosed what he told the Frenchman after completing the move to La Liga, could well have affected Dembele's decision, at least during the winter transfer window.
"I'm glad Dembele is here, and I told him when I got at Barça, 'You have to stay, man!" "It's incredibly nice to be able to play with Dembele again since we had such a fantastic year together at Dortmund and he is an incredible player."
"Ousmane is one of the best ball players," he continued. Finally, Aubameyang was asked if Dembele would change his mind in a final question concerning the winger.
"Will Dembele change his mind and stay?" he said, diplomatically no less. I'm not sure, but the only thing I can say is that in life everything is possible."