List of players that could be forced out of Chelsea after Abramovich's sanction
It was on Thursday that, the UK government stated that Roman Abramovich had been sanctioned because of his ties to Vladimir Putin, which the Chelsea owner has consistently denied. As part of the British government's sanctions on several high-profile Russians with ties to President Vladimir Putin, who ordered the recent invasion of Ukraine, Abramovich has been penalized.
Abramovich had intended to sell the club before the imposition of sanctions. The sale of Chelsea is now in doubt after the UK government placed sanctions on Roman Abramovich, freezing his assets.
Chelsea has been given a special operating license that prevents Abramovich from making the quick sale he wants, as well as preventing the club from making any new signings, selling anyone, or engaging in contract negotiations.
Chelsea is now poised to lose as many as ten players before the end of the season, with no likelihood of a new contract being offered. However, I will devote my time to examining only the special Chelsea players who may be forced to leave the club.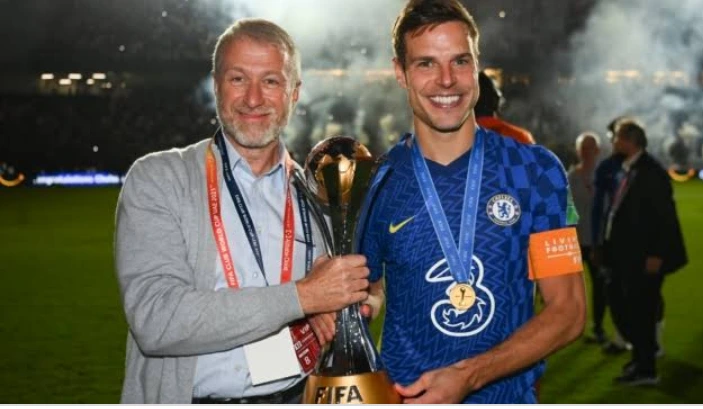 Even though the sanctions are only in effect until May 30, if they were lifted on that date, Chelsea would have had only a few days to sort out the contracts that would expire just days thereafter.
After being virtually kept out by his predecessor, Frank Lampard, Rudiger emerged as a key component of Thomas Tuchel's Chelsea club.
Despite his importance, the former Roma center-back has been unhappy with the lack of progress in contract negotiations and has been demanding a wage of around £250,000 per week. Given his standing as one of the greatest defenders in the Premier League, Chelsea was confident of reaching a new agreement and extending Rudiger's stay, but this deal may not come to fruition as a result of the suspension, and Rudiger may be forced to depart as a free agent.
Chelsea also appears to be on the verge of losing Andreas Christensen, another prospective free agent, to Barcelona.
Cesar Azpilicueta's immediate future was uncertain, although it is commonly assumed that Thomas Tuchel was desperate to keep the Chelsea icon at Stamford Bridge. It is now more likely that the defender will return to his home country of Spain to play out the remainder of his career.