Bad news for Tuchel as Chelsea face massive points deduction
Chelsea might face a possible points deduction in the English Premier League if they do not improve their performance. This follows the publication of the most recent reports regarding what the club's owner, Roman Abramovic, intends to do. Abramovic has stated again and again that he will not take any proposals from countries that have sanctioned Russia. However, according to the most recent news from the Sun Football newspaper in the United Kingdom, the ramifications of Roman Abramovic's action could result in Chelsea being docked points.
These developments come only weeks after the Russian billionaire was hit with sanctions by the governments of the United Kingdom and the European Union. As a result of his removal from the club's board of directors, the billionaire had all of his assets frozen as well. Chelsea had also been granted a special permission by the British government to allow them to continue operations; nevertheless, the UK government might take another firm stance and throw even more ambiguity on top of the Blues' already tangled web.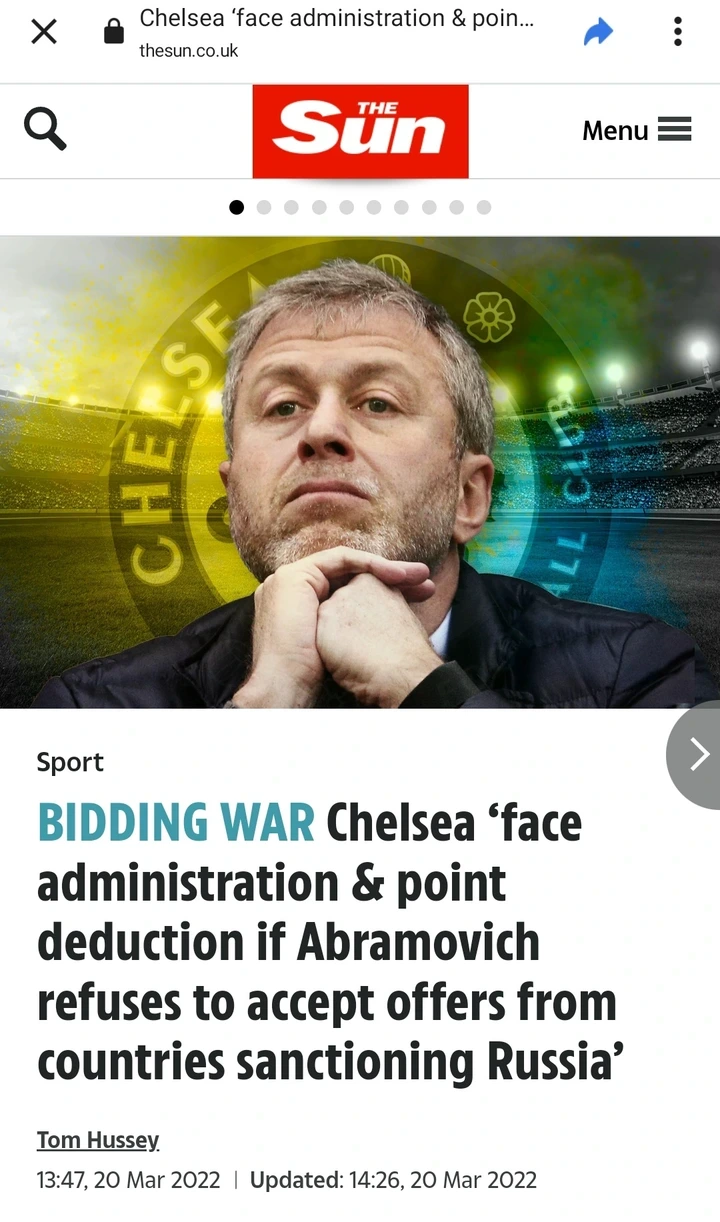 Chelsea, who are presently in third place in the Premier League with 59 points, could forfeit their place in the Champions League for next season if they are subjected to a points deduction this season. Gunners, who are presently in fourth place in the Premier League with 54 points, might have an easy time getting into the top three if they continue their current form.