Chelsea's potential owner sends warning message to Thomas Tuchel, makes promises ahead announcement
Manchester United's pursuit of Thomas Tuchel has been warned by possible new Chelsea owner Nick Candy. United are seeking for a permanent manager to replace Ole Gunnar Solskjaer, who was fired in November, with Ralf Rangnick serving as interim manager.
According to the Manchester Evening News, United's board of directors wants Erik ten Hag to join them. Pundits, on the other hand, have suggested that the Reds consider Tuchel for the job of manager.
Tuchel's position at Chelsea is said to be in jeopardy as a result of off-field concerns with Roman Abramovich and the UK government's penalties against him.
The Blues' probable new owner, Nick Candy, has told United that if he takes control at Stamford Bridge, he will not allow Tuchel to go.
"Thomas Tuchel has done an outstanding job in the last two weeks at a very tough moment," Candy told The Sun. He's talked eloquently, acted eloquently, and is a gentleman.
"Being a great manager is one thing, but being a great human being is quite another. He has, however, demonstrated that he is not just an excellent boss, but also a remarkable human being.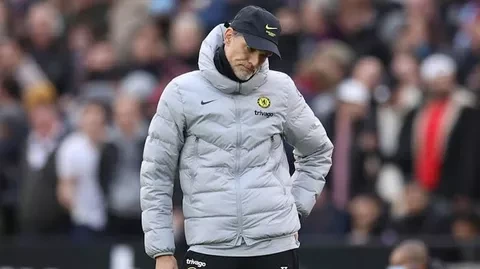 "All credit goes to him because he has the respect of the media, the players, and the fans.