CHELSEA SALE: Another Abramovich successor screened out
Chelsea fans have taken to social media to make their voices heard after it was reported that the Saudi media group have not been included in the final list for potential Chelsea buyers. The news was reported by some of the top football journalists in England and according to them, the Saudi Arabian media group have been informed that they did not make the final list as the Raine group get ever closer to picking the next Chelsea owners.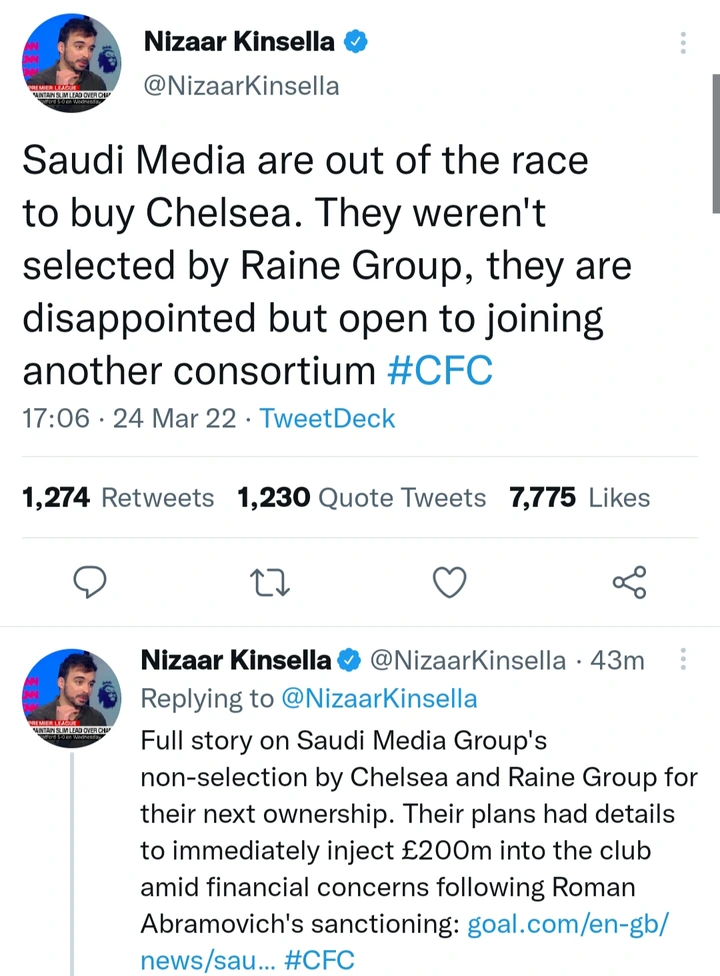 The Saudi media group were seen as one of the favourites to buy the club last week and on social media, Chelsea fans seemed to be happy and hoping that they would be the next owners after Roman Abramovich. This news is now seen as a major setback by Chelsea fans and the Ricketts family, who Chelsea fans have been campaigning against on social media due to their racist comments in the past are considered the favourites to win be the new owners. As of yet, the Raine Group are yet to speak on this as they are the ones who will be picking the next Chelsea owners along with the current Chelsea board.
Here are some of the reactions from Chelsea fans on social media after the reports broke out.