"Leave our club immediately, you cost us the game", Chelsea star singled out for blame against Brentford
CHELSEA fans have been reacting after a poor show from their darling club as the Blues suffered an embarrassing defeat in their Premier League clash against Brentford at Stamford Bridge earlier today.
It wasn't a good defensive performance from Thomas Tuchel's men and the manager wouldn't be surprised with the outcome of the game.
Chelsea started the game on a poor note as they failed to create significant chances despite having a fair percentage of the ball in the opening minutes.
Chelsea grabbed the lead in the opening stages of the second half. Antonio Rudiger found the back of the net with a sublime strike from 35 yards in the 48th minute.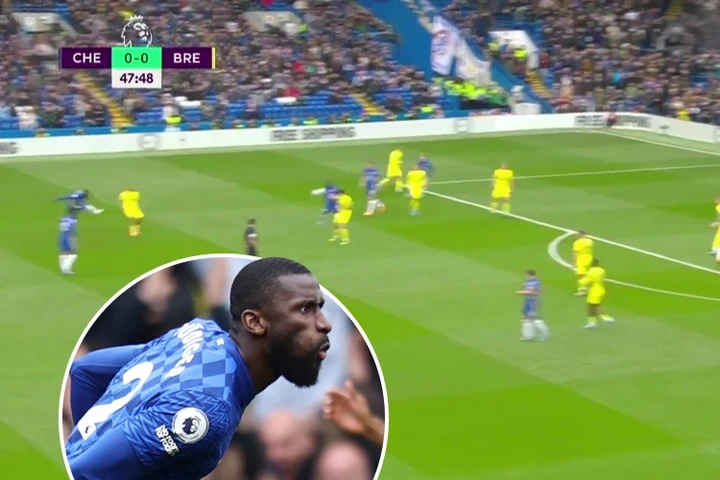 Chelsea's lead was snatched away from them a couple of minutes later as Janelt scored a brilliant left-footed strike from close range.
Things got even better for Brentford in the 54th minute. This time it was Christian Eriksen who found the bottom corner with a cool finish.
Janelt compounded Chelsea's mystery in the 60th minute with a cheeky strike before Wissa sealed a famous victory for Brentford at Stamford Bridge.
It's quite easy to blame Thomas Tuchel for Chelsea's loss against Brenford. The German manager made a couple of wrong tactical decisions in the game and he surely won't be surprised with the result.
However, we can't possibly overlook Antonio Rudiger's poor defensive display in the game as well. The German defender was caught out of position for most part of the game.
Rudiger poor positioning sold him out in the game as he could be blamed for Brentford's second goal.
Rudiger was also clearly at fault for Brentford's fourth goal as his poor communication with Thiago Silva cost the team.