"He's a warrior", Chelsea fans shower praises on their star player after a wonderful performance against Real Madrid
Chelsea were up against Real Madrid today in the UEFA Champions League and the match ended in a 3-2 win for Los Blancos.
And following the conclusion of the match some Chelsea fans were happy with Chelsea star player Antonio Rudiger after an impressive performance.
And fans have reacted on Twitter to the star player performance. See how they reacted below.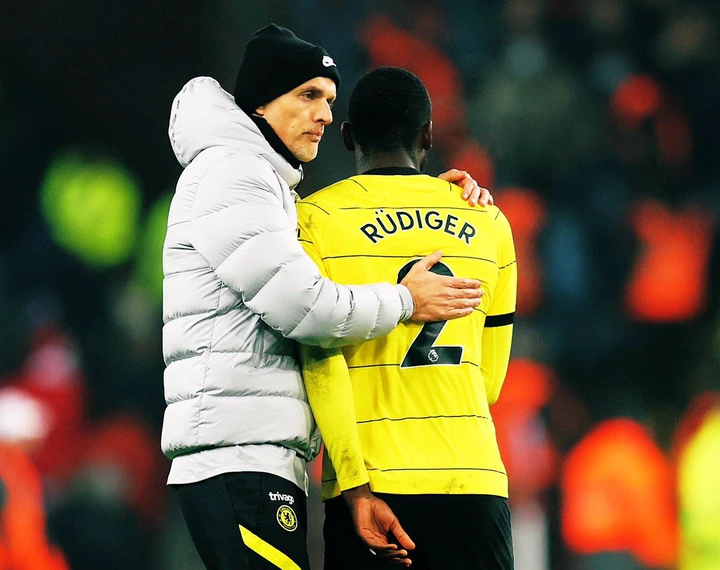 – Antonio Rudiger was brilliant!!! Gave everything for the cause.
– Rudiger played his heart out from the first to the last minute. A warrior.
– Rudiger is a warrior man. I'm begging the club somehow manage to keep him here. We can't afford to lose him.
– Chelsea please don't lose Antonio Rudiger. He deserves every penny he demands.
– Oh my Goodness me… Rudiger Give him £1,000,000 a week. Everything, anything. Give him it all
– Rudiger is top class not even a debate man has more goals than Sancho and Grealish in all competitions this season.