CONFIRMED: London club complete first summer signing, deal officially done.
Arsenal manager Mikel Arteta has in all press conferences showed that he is very confident that the club already has a nice plan for this year's summer transfer window which will be very crucial for him and the club as they can't afford to not compete next season. Arsenal have completed their first signing of the summer transfer window and the fans will hope that this is just the beginning.
Arsenal have completed the signing of Marquinhos for €3.5million from Sao Paulo and he becomes their first summer arrival according to ever reliable transfer news expert Fabrizio Romano. The transfer news expert also confirmed that the deal that the 19 year old Brazilian international has signed a deal that will see him stay until 2027 and some supporters have begun calling him the next Gabriel Martinelli.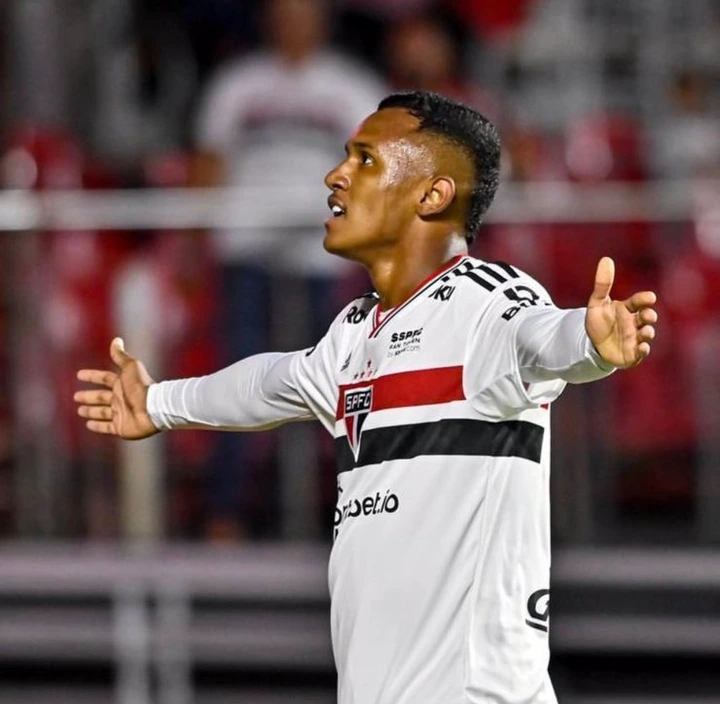 This is not the first time that Arsenal have first completed the signing of a young player before they go to the big weights and the fans won't be in objection to the arrival of Marquinhos as Gabriel Martinelli has turned out to have been a fantastic signing. Arsenal boss Mikel Arteta has shown in action and words that he wants to have a well committed young squad that he can mould to fit his vision, and so the signing of Marquinhos isn't surprising to many football analysts.
All that is left now is for Arsenal to officially announce the arrival of Marquinhos but we however still don't know if the North Londoners will first make him play in the academy or quickly give him a chance in the first team as Gabriel Martinelli.